1901 b. Dec 2nd in Cadaques, Catalunya, Spain.
    Catalan Spanish Surrealist Painter and Poet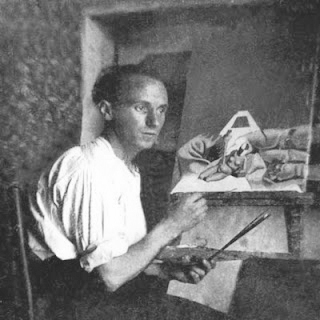 Met Eliseu Meifran, Joan Roig i Soler and Salvador Dali.

 1918 Went to study painting in Barcelona.

 1928 Published first poems.
    Met Rene Magritte in Cadaques.

 1929 Moved to Blanes.

 1930 First solo exhibition in the Dalmau Galleries.

 1933 La dona impúdica (The Impudent Woman).(+)

 1936 Exhibited International Surrealist Exhibition, London

   El sueno viaja ->.
   Formed a part of the Logicofobista group which included Remedios Varo.
   Reverted to landscapes ->.

 1974? Returned to Surrealism.

 1979 La mirada de l'espia que viaja.

 1989 d. July 23rd. Barcelona

   See wikiart ->; and also. -> and pdf in Catalan.
   See wiki (Sp.).
   See video.

   See Timeline.