1896 Feb 19th b. Tinchebray, Normandy. 
    French writer, poet, and surrealist theorist
    Founder and definer of the official Surrealist movement. Avid collector.
    Studied medicine and later psychiatry.   
    Dedicated his first volume of Poems to Saint-Pol Roux ->. 

    The Pope of Surrealism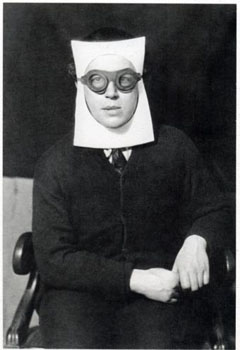 1900 Family moved to Paris suburb of Pantin.

 ==1910's==
 ==1920's==
 ==1930's==
 ==1940's==
 ==1950's==
 ==1960's==

  ==1910's==
 1911 School friend of Theodor Fraenkel. 
    Teacher Albert Kleim introduces him to Baudelaire and Mallarme.

 1914 Published in La Phalange. Writes to, and meets Paul Valery one of his Inspirations.
    Discovers Rimbaud.

 1915 Feb; Called up. Artillery traning camp in Brittany then sent to Nantes as a medical auxiliary. 
    Oct. Brief affair with his cousin Manon. 
    Dec. Sent some of his poems to Guillaume Apollinaire. 

 1916 Jan. While an intern with Theodor Fraenkel befriended Jacques Vache 
   who was hospitalized with a calf wound. 
    March meeets Adrienne Monnier.  
    May; meets Guillaume Apollinaire for first time.
    Befriends Louis Aragon. Both were working in Val-de-Grace military hospital.
    His literary and artist Inspirations were Pablo Picasso, Cezanne, 
    Henri Matisse, Chagall, Georges Braque, Rimbaud, Guillaume Apollinaire, 
    Lautreamont, Andre Gide, Juan Gris, Marie Laurencin and Andre Derain 
    (to whom he dedicated a poem).
    Introduced by Guillaume Apollinaire to Philippe Soupault.
    Contributes to Pierre Reverdy's Nord-Sud.

 1917 June; attended first performance of Guillaume Apollinaire's play 
    Les Mamelles de Tiresias with Jacques Vache, restraining him from 
    "shooting" into the crowd.
    Corresponded and met with Paul Eluard.

 1918 visits Pablo Picasso in the Bateau Lavoir.

 1919 - 1924 Litterature magazine. 
    Edited by Louis Aragon, Andre Breton, and Philippe Soupault. 

 1919 met Tristan Tzara.
    March; Introduced by Jean Paulhan to Paul Eluard. 
    Purchased The Child's Brain - Giorgio de Chirico.

(+)
.
    Sept. Spends several days in Brittany with Georgina Dubreuil.
    With Louis Aragon publishes in Litterature the poems of Isidore Ducasse 
    against opposition of Max Jacob and Pierre Reverdy.

  ==1920's==
 1920 - 1925 Paid adviser to the couturier Jacques Doucet. 
    Jan; meets Francis Picabia.
    Les Champs Magnetiques is published, a novel collaboration with Philippe Soupault.
    Feb. Appeared onstage for a Dada presentation with Georges Ribemont-Dessaignes, 
    Tristan Tzara and Louis Aragon at Leo Poldes' Club du Faubourg.
    May; Contributes to Projecteur - Celine Arnauld.
    June; Theodor Fraenkel introduces him to Simone Kahn.
    Sept. Meets Denise Levy when he holidays in Sarreguemines with Simone.
    Meets Walter Serner.

 1921 Introduced to Man Ray by Marcel Duchamp. Meets Antonin Artaud.
    April; photo in front of Notre-Dame: Jean Crotti, Andre Breton, Paul Eluard, 
    Georges Ribemont-Dessaignes, Benjamin Peret, Theodor Fraenkel, 
    Louis Aragon, Tristan Tzara, Jacques Rigaut Philippe Soupault, d'Esparlias.
    May; Vernissage for the first exhibition of Max Ernst in Paris, which was 
    carefully prepared by himself, Louis Aragon and Simone Kahn.
    "Trial" of Maurice Barres ->, charged of "attempt against the surety 
   of the spirit". 
    m. Simone Kahn. 
    (Best man Paul Valery), whose sister Janine Kahn in 1928 m. Raymond Queneau. 
    Sept. In Imst in the Tyrol at the invitation of Tristan Tzara where he 
    meets Max Ernst.
    Oct; met Freud in Vienna.

 1922 Jan. 1st. The couple moved to 42 rue Fontaine in Paris. 
    Here he hung his original paintings by Max Ernst, Francis Picabia, 
    Man Ray, Andre Derain, Marcel Duchamp, Pablo Picasso, Georges Braque, 
    and  Georges Seurat ->.
    The apartment became home to Breton's collection of over 5,300 items: modern paintings, 
    drawings, sculptures, photographs, books, art catalogs, journals, manuscripts, 
    and works of popular and Oceanic art. 
    Portrayed in At The Rendezvous of Friends.  
    Breton appropriated the term "Surrealism" as a group -- which now included 
    Paul Eluard, Benjamin Peret, Man Ray, Jacques Baron, Rene Crevel, 
    Robert Desnos, Georges Limbour, Roger Vitrac, and Joseph Delteil.
    Frequently associated  were Marcel Duchamp and Pablo Picasso who never 
    officially joined the surrealists. 
    Sept. Rene Crevel experiments with hypnotic sleep at his apartment; 
    Soon followed by Robert Desnos.
    Nov. Journey with Simone and Francis Picabia to Barcelona for Picabia's 
    exhibition at the Dalmou gallery, for which he had prepared the Catalogue

 1923 published Clair de Terre with frontispiece 
    Portrait d'Andre Breton by Pablo Picasso.
    Soiree du Coeur a  barbe Defending cubism he hits the actor Pierre de Massot ->
    with his cane, breaking his arm and precipitating a full-scale riot.

 1924 first Surrealist Manifesto was published.
    Members now included Antonin Artaud, Andre Masson, Raymond Queneau, 
    Joan Miro, Max Morise, Pierre Naville, Mathias Lubeck, Jacques-Andre Boiffard, 
    Georges Malkine, Louis Aragon, Antonin Artaud, Jacques Baron, 
    Joe Bousquet, Jean Carrive, Rene Crevel, Robert Desnos, 
    Paul Eluard, Max Ernst, and Breton. 
    Purchases Andre Masson's The Four Seasons.
    Giorgio de Chirico briefly associated with the group but never joined. 
    Oct. 10th. A 'Bureau of Surrealist Enquiries' was opened in the Rue de Crenelle 
    financed by Pierre Naville's father with Francis Gerard as director.
    A group coalesced around him; Philippe Soupault, Louis Aragon, Paul Eluard, 
    Rene Crevel, Michel Leiris, Benjamin Peret, Antonin Artaud, and 
    Robert Desnos.
    Contributes to Un cadavre with Refusal to inter on the death of Anatole France. 
    This directly leads to him being dismissed by Jacques Doucet.
    Photographed with 
    L-R Georges Malkine Andre Masson , Andre Breton, Max Morise, Georges Neveux.

    Nov. Photographed with Giorgio de Chirico on his visit from Rome; together 
    with with Jacques Baron, Raymond Queneau, Jacques-Andre Boiffard, 
    Roger Vitrac, Paul Eluard, Philippe Soupault, Robert Desnos, 
    Louis Aragon, Pierre Naville, Simone Collinet-Breton, 
    Max Morise and Marie-Louise Soupault.
    Dec; first publication La Revolution Surrealiste, which he edited. 
    Becomes infatuated with Lise Meyer.

 1925 Signed the Declaration of January 27 1925.
    The twenty-six signatories included three painters, the first, chronologically, 
    to join the movement : 
    Max Ernst, Georges Malkine and Andre Masson. 
    Jacques Prevert, Yves Tanguy, Pierre Brasseur, Marcel Duhamel, 
    and Michel Leiris joined the group.
    Appoints Antonin Artaud as director of the Bureau of Surrealisme.
    March; Closed the Bureau of Surrealisme, firing Antonin Artaud. 
    Falls out with Pierre Naville.
    June; Part of the riot at the Saint-Pol Roux banquet. 
    July; visit to Belgium; meeting with Paul Nouge and Camille Goemans.
    Contacts Pierre Morhange, Henri Lefebvre and Pierre Brasseur.   

 1926 Rene Magritte, Edouard Mesens, and others started a Surrealist 
    group in Belgium. 
    May; with Louis Aragon writes a Protestation against Max Ernst and 
    Joan Miro for designing for Sergei Diaghilev's Ballets Russes.
    The Game of the Analogical Portrait, the Truth Game, the When and If Game, 
    and the Game of Exquisite Corpse.

 1927 Jan; joined the Communist Party together with Marcel Duhamel, 
     Paul Eluard, Michel Leiris, Jacques Prevert, Yves Tanguy, 
     Pierre Unik, and Louis Aragon.
     Signs Manifesto Hands Off Love in defense of Charlie Chaplin. 
     Soupault, Artaud, and Vitrac were kicked out of the group. 
     Nov; introduced to Suzanne Muzard by Emmanuel Berl; spending two weeks 
     with her in S. France.

 1928 Feb; Fifth Session of Investigating Sex : Maxime Alexandre, 
   Andre Breton, Marcel Duhamel, Max Ernst, M, Marcel Noll, Benjamin Peret, 
   Jacques Prevert, Raymond Queneau, Georges Sadoul, and Pierre Unik.
   Surrealism and Painting was published in a limited edition of 1000 copies.
   Publication of  Nadja which included Pablo Picasso'€™s Woman in a Chemise 
   and two photographs of Robert Desnos sleeping. Mentions Fanny Beznos. 
   One copy was dedicated to Benjamin Peret.

 1929 Jan; Cadavre Exquis with Frederic Megret, Suzanne Muzard, and Georges Sadoul.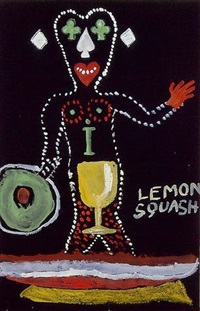 1929 - 1930 Andre Breton's "death" mask by Rene Iche.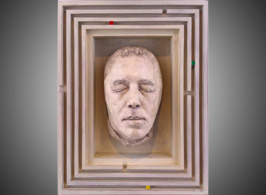 1929 Meets Luis Bunuel Salvador Dali. 
    Alberto Giacometti, Rene Char, and Lee Miller joined the group. 
    Breton also reconciled  with Tristan Tzara. 
    When the second Surrealist Manifesto was published, it was signed by Louis Aragon, 
    Max Ernst, Luis Bunuel, Rene Char, Rene Crevel, Salvador Dali, 
    Paul Eluard, Benjamin Peret, Yves Tanguy, Tristan Tzara, 
    Maxime Alexandre, Joe Bousquet, Camille Goemans, Paul Nouge, 
    Francis Ponge?, Marco Ristitch, Georges Sadoul, Andre Thirion, 
    and Albert Valentin. 
    Federico Garcia Lorca who was friends with Salvador Dali and Luis Bunuel 
    was often called a Surrealist though he never officially joined the group;
    Around this time Breton meets and approves of the work of Andreas Embirikos.

  ==1930's==
 1930 Contributed to Le Surrealisme au service de la revolution
    finishes 
    with Suzanne Muzard who inspires the poem Free Union.
    Together with Paul Eluard wrote an advertising flier for "Artine" - Rene Char 
    and also for La Femme Visible - Salvador Dali.
    Nov; Publishes L'Immaculee Conception -> written in conjuction with Paul Eluard.

 1930 - 1932 affair with Valentine Hugo.

 1931 divorced Simone. 
    Accompanied Yves Tanguy to Locronan.
    Meret Oppenheim, Victor Brauner, Roger Caillois, Georges Hugnet, 
    Jehan Mayoux, Henri Pastoureau, Gui Rosey, Claude Cahun 
    and Jules Monnerot joined the group.
    August 1st - The 12th Session Investigating Sex  with Andre Breton, 
    Paul Eluard and Yves Tanguy and Gui Rosey. 

 1932 Publishes Le Revolver a cheveux blancs with etchings by Salvador Dali.
    Publishes Les Vases communicants with cover design by Max Ernst.
    Samuel Beckett translates some of his poems which are published in This Quarter.

 1933 Expelled from Communist Party. 
    Opened Victor Brauner's Exhibition, resulting in a Portrait the following year.
    Affair with Marcelle Ferry.
    May; meets Vitezlav Nezval at Cafe de la place Blanche.
    Published Qu'est-ce que le surrealisme? with cover illustration by Rene Magritte.
    Published Les vases communicants.
    Georges Bataille introduces him to Dora Maar.
    First meets David Gascoyne who much later (1985) translates Les champs magnetiques.

 1934 m. Jacqueline Lamba. 
    Alberto Giacometti is the bride's witness, Paul Eluard best man, 
    and Man Ray the photographer. 
   Oscar Dominguez, Dora Maar, Richard Oelze, Gisele Prassinos, 
   Kurt Seligmann, and Brion Gysin joined the group. 
   Cadavre Exquis with Paul Eluard, Valentine Hugo and Nusch.
   Publishes L'Air del'eau with engravings by Alberto Giacometti. 
   A copy was dedicated to Lise Deharme.
   First serialization of L'Amour Fou -> in the Review Minotaure.

 1935 Travels to Prague with Jacqueline Lamba, Paul Eluard and Josef Sima ~> 
    meeting with Toyen and Jindrich Styrsky and Karel Teige.    
    Wolfgang Paalen, Pierre Mabille, and Jacques Brunius joined the group. 
    Hans Bellmer's work was published in Minotaure. 
    Organiser of the The International Surrealist Exhibition held in London 
    the following year. Committee: 
    (English) Hugh Sykes Davies, David Gascoyne, Humphrey Jennings, 
    Rupert Lee, Diana Brinton Lee, Henry Moore, Paul Nash, Roland Penrose, 
    Herbert Read, Edouard Mesens. 
    (French) Andre Breton, Paul Eluard, Georges Hugnet, Man Ray.
    Conflict between Breton and Ilya Ehrenburg -> during the first "International Congress of Writers 
    for the Defense of Culture.
    Travels to Tenerife with Jacqueline Lamba and Benjamin Peret for the 
    Exposicion Surrealista organized by Gaceta de arte - Eduardo Westerdahl 
    and Oscar Dominguez.
    Brief reconciliation with Georges Bataille to found Contre Attaque 
    with Claude Cahun and Henri Pastoureau.
    Discovers Gisele Prassinos.
    Dec. birth of daughter Aube.

 1936 What is Surrealism? translated by David Gascoyne
   Opens the International Surrealist Exhibition at Burlington House.

 1937 Roberto Matta joined the group at Breton,s express request
    Publication of novel L'Amour Fou ->.
    Edited an anthology on l'humour noir, which featured such writers as Swift, 
    Kafka, Rimbaud, Poe, Lewis Carroll, and Baudelaire. 
    Invites Kurt Seligmann to join the group.
    Visited Anais Nin; neither she nor Henry Miller were impressed.

 1937 - 1938 ran the Gradiva Gallery.

 1938 Jan; organized (with Marcel Duchamp) and exhibits in Exposition Internationale du Surrealisme 
    at the Galerie Beaux-Arts, Paris. 
    Quarreled with Paul Eluard but reconciled with Andre Masson. 
    Accepted a cultural commission from the French government to travel to Mexico.  
    I don't know why I came here. Mexico is the most surrealist country in the world. 
    Meeting with Frida Kahlo, Diego Rivera and Leon Trotsky with whom  
    he wrote a manifesto Pour un Art Revolutionnaire Independent. (published 
    under the names of Breton and Rivera) calling for a "complete freedom of art", 
    which was becoming increasingly difficult in the world situation of the time.
    Met with, and photographed by Manuel Alvarez-Bravo.
    Brief infatuation with Therese Treize, writing her love 
    letters which she in turn shows to Georges Henein.

 1939 Sept. Called up.

  ==1940's==
 1940 Jan sent to Poitiers where he met Maud Bonneaud. 
    Jacqueline and Aube stay with Pablo Picasso and Dora Maar at Royan on the Atlantic coast.
    His Anthology of Black Humor was published on the day Paris fell to the Germans.
    Collaborated with artist Wifredo Lam who illustrated his poem Fata Morgana.
    When Breton is demobilized he moves to the home of Pierre Mabille. Jacquline and Aube join him and they 
    move into an abandoned house on the beach in Martigues.
    Sept. move into Villa Air-Bel in Marseille the house rented by Varian Fry. 
    Participated in making cards for the Marseille Card Game together  
    with Oscar Dominguez, Victor Brauner, 
    Max Ernst, Jacques Herold, Wifredo Lam, Andre Masson, Jacqueline Lamba; 
    (Frederic Delanglade's card was not used).

 1941 Breton, Lamba and Aube escaped Vichy France on board the Capitaine Paul-Lemerle with the help of  
    Varian Fry and CAS, together with Wifredo Lam, Helena Holzer, Victor Serge, and his son Vlady Serge. 
    Also on board was Claude Levi Strauss.
    On arrival in Martinique they were placed in an internment camp for a week.
    Together with recently arrived Andre Masson, Breton met Aime Cesaire. 
    This resulted in Snake Charmer. 
    May 16th. left on the Rafael Trujillo, with the Massons, Lam and Holzer for the Dominican Republic 
    where they visited the Spanish surrealist painter, poet, and essayist Eugenio Granell.
    June 12th departed for New York.

 1942 David Hare worked with Breton on VVV. 
    Meets Enrico Donati and Sonja Sekula.

 1943 Juror for Exhibition by 31 Women at Peggy Guggenheim's Art of this Century.
    Lamba and Hare (who were having an affair) stayed with Breton in a rented house in Hampton Bays 
    where he wrote his epic poem Les Etats Genereaux. 
    met Elisa Claro who largely inspired Arcane 17 and  would be Breton's third and final wife.  
    The book was written while Claro and Breton were visiting Gaspe Peninsula in Quebec that summer.
    The View published the poetry of 15-year-old Philip Lamantia who later became acquainted with 
    Breton and others in New York.

 1944 Breton and Roberto Matta met with Arshile Gorky.
    Publishes Arcane 17 with frontpiece and etchings by Roberto Matta.

 1945 second edition of  Le Surrealisme et la peinture with chapter on Enrico Donati.
    Rents his apartment to Sonja Sekula.
    Visits Haiti.  
    July 31st. Andre Breton and Elisa Claro are married in Reno.
    An admirer of Breton and friend of Arshile Gorky and his wife Agnes; Jeanne Reynal looked after Claro and Breton.
    Writes introduction for New York showing of Joan Miro's Constellation paintings.
    Nov; Matta and his wife Patricia hold a farewell dinner for Andre Breton at La Parisienne on West 46th. Street. 
     Among those attending were Arshile Gorky, his wife Agnes Magruder, Max Ernst, 
     Frederick Kiesler and Marcel Duchamp. 
     They played the Surrealist game of Truth ("Le jeu de la verite") after dinner. Agnes was asked  
     "What part of a woman's body do you kiss attentively when you go to bed with her?" She answered, 
      "It's never happened. I don't understand the question." Everybody laughed and Breton said she was 
      either telling the truth or she was lying and if she was lying she could have thought up a more interesting answer. 
      When the bill came for the dinner Matta and Patricia disappeared and the diners had to pay for their meals themselves. 
      (Their disappearance was considered a Surrealist action - at least by Matta). 
      Agnes Magruder later wrote to Jeanne Reynal "We were all suddenly asked to pay the bill 
      - Andre was in a rage from start to finish but I began to think they just love to be outraged".

 1946 Breton returned to Paris  where he opposed French colonialism. 
    He was a signatory of the Manifesto of the 121 against the Algerian war.
    Publishes poetry anthology Young Cherry Trees Secured Against Hares with cover illustration by Marcel Duchamp.
    First meets Alain Jouffroy.

 1947 Wrote introduction to Cahier d'un retour au pays natal for Aime Cesaire.
    Writes introduction to the Catalogue of Maria Martin?'s exhibition at the [Julien Ley]] 
    Gallery in New York.
    Meets and approves of Jean-Louis Bedouin.
    Publishes Ode a Charles Fourier with typography and design by Frederick Kiesler.
    Complains to Georges Henein of the reticence shown by so many of the younger members towards the movement.
    Returns to Paris.

 1948 Introduced to the work of Joseph Crepin.

 1949 Refused to partake in a French National Radio interview hosted by Georges Ribemont-Dessaignes.

  ==1950's==
 1950 Received a Gift ~> from Toyen on the eve of his birthday.

 1951 Meets and befriends Georges Fontenis ~>

 1952 The Lighthouse - "Black Mirror of Anarchism", "La claire tour", 
     Le Libertaire, no. 297, 11 janvier 1952.
     It was in the black mirror of anarchism that surrealism first recognised itself.

 1953 publishes La Cle des champs.

 1955 part of a Collectif which included Lise Deharme and Rene Alleau president of Societe Alchimique of France. 

 1956 Feb; organized an exhibition of Pierre Molinier's paintings in Paris.
    Introduces himself to film maker Nelly Kaplan at a gallery showing Pre Columbian art and romances her for 6 months.
    Meets Marianne van Hirtum.

 1957 publishes L'Art magique.
    Shelters Georges Fontenis when he was on the run.

 1959 Met Jean Benoit and Mimi Parent who both joined the group.

  ==1960's==
 1960 Ted Joans? met Breton in Paris.
    With Marcel Duchamp organised in New York the last official International Surrealist Exhibition. 
   Surrealist Intrusion into the Enchanter's Domain.

 1961 Co-narrates on Nelly Kaplan's film Gustave Moreau.

 1965 Franklin Rosemont "when my wife, Penelope, and I went to Paris to visit Andre Breton, we found that the Surrealist group  
    was still meeting daily at a Les Halles cafe delightfully called La Promenade de Venus. 
    Twenty-five to 50 people attended these lively gatherings each evening. Most of them were in 
    their 30's;  some, like Penelope and myself, were younger. 
    Andre Breton, his wife, Elisa Claro, Jehan Mayoux and the Czech painter Toyen were the only elders among 
    the regulars".
    In his book Surrealism and Painting he prefaced a solo show of Mimi Parent.

 1966 d. 28th. Sept. in Paris.

 1969? Jean Schuster?, Breton's executor, winds up the original group.

   See Timeline

   Bibliography
   Revolution of the Mind: The Life of Andre Breton - Mark Polizzotti (1997 revised 2009). 
   Surrealism and Painting - Andre Breton. 

   See A biographers confession.
   See Quotes.

   who knows who

    * Odysseas Elytis
    * Octavio Paz
    * Philippe Sollers
    * Henri Lefebvre
    * Norbert Guterman
    * Meyer Schapiro
    * Jean Dubuffet
    * Pierre Klossowski
    * Alexandre Kojève
    * Jacques Lacan